Ok – I realize it is officially June 1 – but the month of May was just extraordinarily beautiful this year, despite some typical windstorms that made me thankful we bolted our greenhouse to the fence, and I have been meaning to post some photos that illustrate how privileged we are to live where we do.
Daffodils. Why do I keep taking pictures of daffodils? Every year, I keep trying to capture that near-perfect essence of spring. Of course, every year, the pictures fall a tad bit short. I don't need more pictures of daffodils. I just keep taking them. Because they're just so gosh-darned beautiful – and there is really no better reason.
What is this tree? Some kind of magnolia? It is relatively short – and the blossoms are fragrant enough to make a bee swoon & think he'd gone to heaven.
And for those of you who live in the Sequim-Dungeness Valley – if you have not been to the Dungeness Valley Creamery to sample their fresh raw milk, I must responsibly issue this warning: This Stuff is Highly Addictive!
These Jersey cows are known for having a high cream content, but in May, when the pasture grass is particularly green and lush, the milk is so incredibly rich, it is a pale shade of yellow. I stopped by there one morning just 15 minutes after a calf had been born! Now if that isn't worth the price of milk, I just don't know what is!
We are so fortunate to have this source of raw milk available! Many thanks to the Brown family!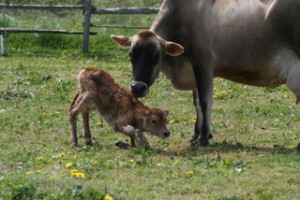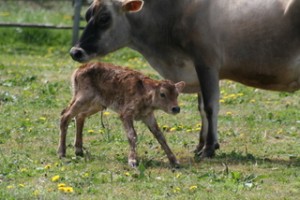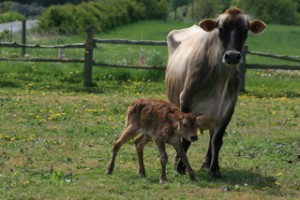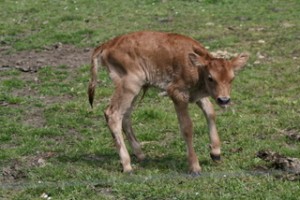 Awwwww….