Attention Solexx DIY-ers:
Yes! You can buy a specific length of Solexx! It also comes in handy panels. Save money on a big project by buying a whole roll. Let us help you get started on your next greenhouse or other outdoor structure project.
Jump to Topics: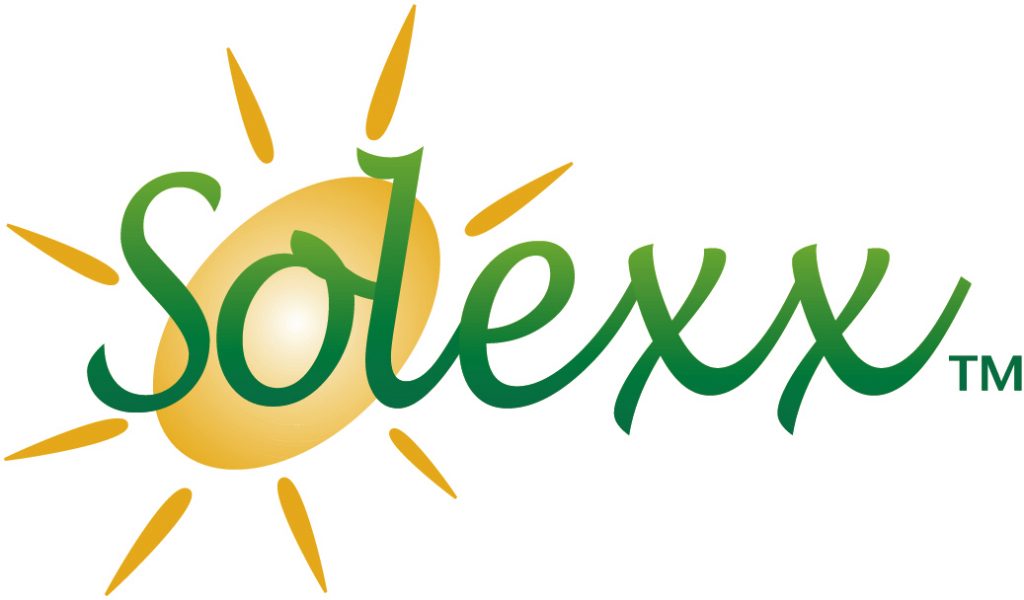 Links to Solexx Info on This Site:
Why DIY?
There are a lot of reasons people prefer the DIY route. Perhaps you have your own design, are covering a patio, building a lean-to, patching an existing structure, creating your own hoop house tunnel, building cold frames, creating a windbreak, or many other reasons. For us, we wanted a structure that fit in a particular spot with a specific roof pitch that optimized the winter sun at our latitude (Washington State, 48 degrees N).
Sizes
As with anything, you have options. Solexx material can be purchased by the foot, by the roll, or in panels. It comes in two thicknesses: 3.5mm and 5mm. Rolls, depending on thickness, come in 300- to 900-ft lengths. Widths range from 2′ to 6'5″. You can also get Solexx material cut to any length you want. Some people prefer to work with panels, which come in 3.5- or 4-ft widths by 8- and 12-ft lengths. It can all be a bit confusing, so I have tried to simplify it below.
Some Common Questions:
Aggh! All this Plastic! Is Solexx Material Recylable?
Yes!! Solexx panels are high density polyethylene and have the same recycle number '2' as plastic milk jugs. Yay!
What are H-Channel and U-Trim used for?
The H-Channel is used to join the panels together on the long side (another option is to overlap the panels, which is what we did on ours). We recommend caulking the open flutes of the panels with clear silicone caulking to keep bugs and moisture out and maximize the insulation (yes! be sure to do this! Bugs are hard to get out after-the-fact and it's much easier to caulk the edges BEFORE you screw it up there – especially on the bottom edges! Lesson learned!). U-Trim gives the 4' ends of the panels a nice finished look. Note: Do not use H-channels on a roof, unless it is one continuous H-channel running from side-to-side. Do not use H-channel clips on a roof. That is a quote from the Solexx application page. H-channels are mostly used in the Solexx greenhouse kits.
Do I Really Need All Those Accessories?
Short answer: No. We used metal roofing screws with rubber washers and caulking from our local hardware store, which worked just fine. H-channels and U-trims are optional (we did not use them on ours). But Solexx provides them to make it handy for the customer to get everything at once and be immediately ready to get going on the project.
Which Solexx Material to Get: 3.5mm or 5mm?
This is a valid question. Everything I read says that the 5 mm is excellent for very cold, mountain regions, with lots of snow. In our area (Washington State, Olympic Peninsula, near sea level), I was advised that 3.5 mm would be plenty strong. Last winter, we had record-level snowfall. We don't often get snow, but when we do, it is wet and heavy. The greenhouse handled it with no problem at all. We brushed it off for the most part, but as soon as the sun came out, it slid right off. As it warmed up inside, the snow melted and ran off into my rain catchment barrel.
Why 3.5? It's a little easier to work with, it's lighter, it lets in more light.
Why go 5mm? It's stiffer, perhaps better for roofs, has higher insulation value, and it's still easy to work with.
The Solexx Technical Guide says this: "While both provide superior insulation, Solexx 5mm has a higher R-value and lower U-value and is the product recommended for covering commercial greenhouses for the best heat retention on the market."
What are R-Values and U-Values of Solexx Material?
R-value is the measurement of 'insulating ability' of the material. The higher the R-Value number the greater the insulation value. The 3.5mm has an R-value of 2.10; the 5mm has an R-value of 2.30.
The U-value is the measurement of 'heat loss' through the material. The lower the U-Value the less heat is escaping. The 3.5mm has a U-value of 0.48; the 5mm has a U-value of 0.43.
Both of which are still better ratings than 8mm triple-walled polycarbonate, double-pane storm windows, or 10-mm twin-walled polycarbonate, the closest contenders. Gotta love Solexx!
How Long Does it Take?
Well, that depends. There is not an extended curing time as there can be with some woodworking projects. It depends on the complexity of your project. Ours took several months, partly because we are inexperienced builders. But if you are looking for a quick weekend project, go with a kit. Check them out! There are some cool designs to fit all kinds of needs and budgets. A big advantage to the kits, other than it's all laid out for you and ready to assemble, is the composite framework. It's a great feature. As is the shelving that is incorporated into the frame, making it super strong.
More Tips & Info?
To find more tips on installing Solexx, see the Solexx Installation Guide. Also, check out the Solexx Installation page. Seriously, if we can do it, you can, too! First real greenhouse we've ever built and it has changed our lives! The next one is going to have more "outdoor living" space.
Also – mentioned above, refer to the Solexx Technical Guide for more information on insulation, energy savings, light transmission, quality, and diffusion, performance in wind and under snow, and many more reasons why Solexx material just makes good sense.
2022 Prices
2022 Prices for Solexx by the Linear Foot (custom cut to any length)
| SKU # | Solexx width x thickness | Price/ft |
| --- | --- | --- |
| GSR-240-50-CUT | 50.5" wide x 5 mm thick | $10.95 |
| GSR-160-CUT | 49.5" wide x 3.5 mm | $8.50 |
($35 cutting charge for multiple cuts.)
Note: UPS shippable up to 110 feet (50.5", 5mm) or up to 150 feet (49.5", 3.5mm)
2022 Prices for Solexx by the Roll
SKU #
Thickness
Width
Length
Square Feet
Price
GSR-160-400
3.5 mm
49.5"
400 ft.
1,650
$3,399.00
GSR-160-900
3.5 mm
49.5"
900 ft.
3,712.5
$7,647.75
GSR-240-50-300
5 mm
50.5"
300 ft.
1,262.5
$3,282.50
GSR-240-50-600
5 mm
50.5"
600 ft.
2,525
$6,565.00
GSR-240-65-300
5 mm
65"
300 ft.
1,625
$4,225.00
GSR-240-6
5 mm
77.5"
300 ft.
1,937.5
$5,037.50
Rolls are available in both 3.5-mm and 5-mm thicknesses.
The 3.5-mm rolls come in a 49.5" width and in two lengths: 400 ft and 900 ft.
The 5-mm rolls come in three widths: 50.5", 65", and 77.5". Each of these are available in a 300-ft roll. The 50.5" width also has a 600-ft roll option.
The 5-mm rolls in the 65" and 77.5" widths can only be purchased in full rolls (i.e., cannot be custom cut).
Shipping is not included.
2022 Prices for Solexx Construction Accessories
| SKU # | Item | Price |
| --- | --- | --- |
| GS-500 | 1" Wood/PVC screws (Bag of 100) | $15.95 |
| GS-515 | 1" Self-Tapping Screws (Bag of 100) | $15.95 |
| GS-530 | Silicone Caulk | $13.50 |
| GS-600-48 | 4' H-Channel (panels only) | $6.95 |
| GS-600-C | 4' H-Channel Clip (panels only) | $1.50 |
| GS-610-49.5 | 4' U-Trim | $4.50 |
Note on Silicone Caulking: Caulk will fill about 35' of open flutes for 3.5mm material, 25' for 5mm material (1/4" depth of fill).
Solexx Panels
At the current time, Solexx panels are being phased out of production. I will be sure to post here if this changes.
Generally, they come in two thicknesses, two sizes, and two lengths.
Thickness: 3.5-mm ("XP" panels) and 5-mm ("PRO" panels).
Widths: 4'1″ (49.5″) and 3'6″ (42″).
Lengths: 8'3″ (99″) and 12'2″ (146″).
Panels are used as part of the greenhouse "kit" constructions. Although many people have found the panels to be convenient, the Solexx material is so easy to cut with a simple utility knife, one can essentially make their own panels to the size they need at a lesser price. Simply figure out the footage you need and order a custom-cut piece – or for even greater cost savings, order a full roll.
* * *
These prices are of January 1, 2022, and are subject to change. Be sure to give me a call at 360-477-2786 or an email at blythe @ barbolian . com (without spaces, of course) – or use the Contact form – to see if we have any specials going on that are not listed here. Thanks!
To Order:
Blythe Barbo, Authorized Solexx Distributor
Barbolian Fields
3623 Woodcock Road
Sequim, WA 98382
ph. (360) 477-2786
email: blythe [at] barbolian [dot] com
Online Contact Form