How is your garlic growing?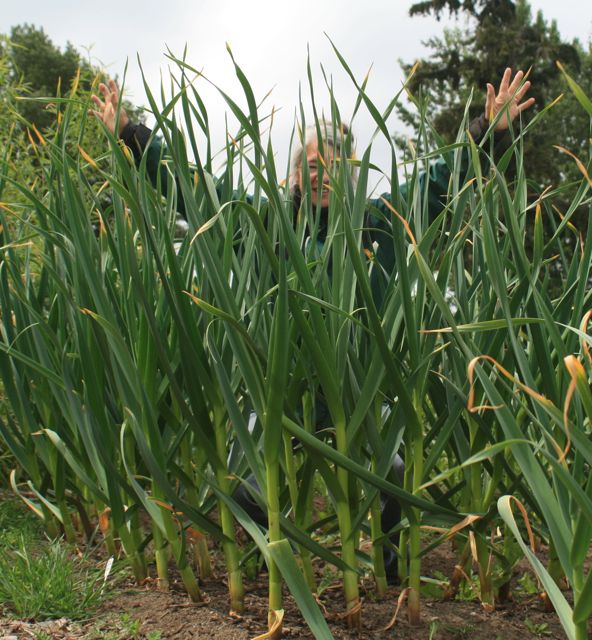 Plant Survey:
About once or twice a month, I am taking a photographic survey of plants in the garden and around the back acre. The camera is such a wonderful tool for documenting what's going on out there in the weed jungle. I will later transfer this info to a spreadsheet where, for example, I can chart the blooming times of different plants to better see what is available to the bees at different times of year. It also makes an easy way to look at when things are ready to harvest (and plan accordingly, which is key, and which I learned the hard way when the black mustard was ready at the same time as the garlic and there was not room for both to hang in the shed!). Course, some of the plants don't look like much yet (which will make it all the more interesting when the back acre is magically transformed into a food forest / combination wildlife habitat corridor). But other plants, like this year's garlic? Holy Toledo!
Love how the camera gives us perspective! You may remember how it used to look: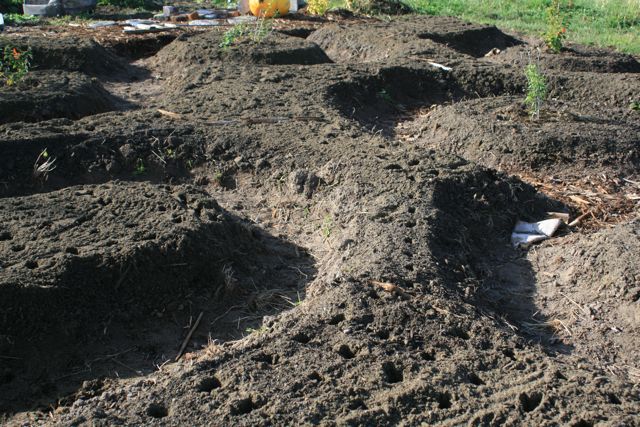 People thought I was crazy, for sure.
And again – the "After" – same spot.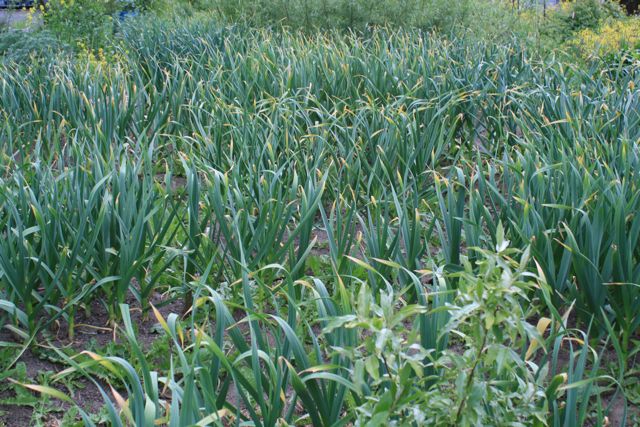 People still think I'm crazy. Oh well.