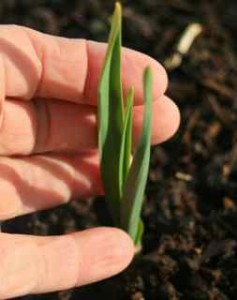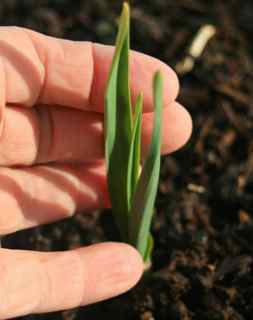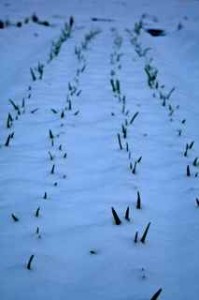 HA HA HA! Says Mother Nature!
(Just proving that the moment we anticipate spring, we are bluntly told it is still winter!)
Mother knows best, I say.
The temperatures are predicted to drop into the teens tomorrow and Saturday. If so, this blanket of snow will be just the thing the garlic and other plants need for survival.
The little backyard birds have flocked in great numbers to the bird feeder. We created little makeshift shelters to keep the ground seed from getting completely buried and, based on a simple recipe suggested by a birdwatching friend, filled up the log feeders with a lard-oatmeal mix (recipe below). Much easier than the ideas I posted in my previous post, New Year's for the Birds – and easier to smear into the feeder. Definitely a big hit with the feathered friends.
Also – don't forget to fill up a water bowl – they SO appreciate a little thawed-out water!
High-Energy Mix for Birds:
1/2 part lard (not suet), melted
1/2 part quick oats
Mix together.
How simple does it get? I added a little peanut butter for good measure.
And the good thing is, I can take a break from pruning the apple trees!