This post is dedicated to my dear friend, Janet Watral
This is a heartfelt post about facing death and also new beginnings. This Winter Solstice is an opportunity to join fellow creatures in saving the planet and all its miraculous wild places.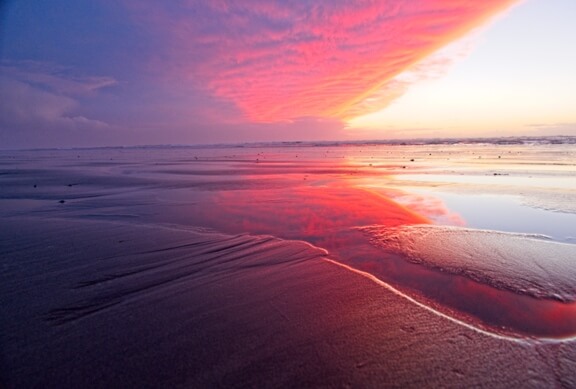 We found a dead quail the other morning over by our barn. Her head cocked to one side, she was still warm. Perhaps something startled her and she flew into the building? And so, we laid her down to rest, where perhaps some other creature might live off her life.
I wanted to share this with my friend, Janet, because I knew she would appreciate this beautiful bird. But my friend passed from this existence only days previously, her body taken by cancer. Perhaps she, too, is now flying in a place without walls or boundaries.
We used to watch the hawks out her window soar across the field and dive to catch morsels in the grass. She loved nature and the personality of each season. She had taken up watercolors, and I like to imagine her not just trying to capture the shadows and reflections in the colors, but now actually being able to become them. Fluid.
Once again, my garden, in all its disarray, becomes my place of solace on this solstice. I think I should paint this, but I don't know how to capture solace or sorrow.
Solstice: Sol for Sun. Added to stit, a participle of sistere, which means "to stand still."
Momentarily.
We are suspended on the cusp of winter, between awake and sleep.
A precipice. A tipping point.
Time gives us no choice. We cross over.
From this darkest time of year, we light candles to welcome this turning toward the light.
It is a quiet time that we fill with busyness.
The veil between life and death is now thin, or so say the sages whose senses are fine-tuned to doors to the otherworld.
We pause to contemplate the uncertainties intrinsic to unknowing.
Where do we go from here?
I admit, I am one who loves science and all its revelations, but I acknowledge this opportunity to step deeper into the uncertainty to better understand it – and in that stepping (perhaps tiptoeing), to observe its myriad connections, crocheted like spider nets capturing entire worlds reflected in drops of morning dew, jewels of our existence.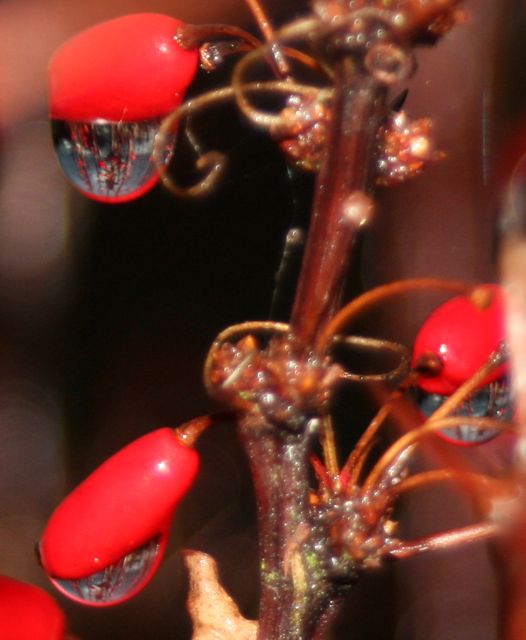 None of it certain. All of it transitory. Yet much remains the same, from night into day, while on this Solstice, we seem to balance ever so precariously on the edge.
It occurs to me – we are on this watery rock we call planet Earth, suspended by a spider thread in the net of the Milky Way. We are a miraculous Garden of Eden in the cosmos.
I grasp a handful of soil to feel that Earthy connection, in the process, crushing millions of organisms I cannot see.
Stand up. Look across the fields where clouds of frost hover like the exhale of the Earth.
Inhale deeply.
We breathe the same air, Earth and I.
The Solstice. A moment to Stop. Observe. Listen.
I am reminded of when my friend and I went out to the left coast to watch the storms roll in. The gulls hovered in mid-air, wings outstretched, balancing and swooping on waves of wind. Hypnotized, we watched wave after wave hurtle to the shore and then be sucked back into the sea – surf and sand becoming one – over and over again – ROARING at the land – and we laughed hysterically as a gust swept me off a rock while trying to capture its power on camera. 
Memories are an odd thing – some so precise and ingrained, they become a part of who we are. Some so elusive, they shift, and we cling to the essence rather than to detail. And then something will trigger a clear picture of a moment in time – and we laugh or possibly cry at the thought of it.
That we should be so bold, to laugh at the power of nature. Ha!
In this sacred place, always the same, always changing. Defining Dynamic! My reverence for its power and mysteries makes me want to weep in gratitude.
Grief is difficult. I need to get outside myself – whether by the ocean, into the forest, or out in my garden – any place where I feel small in the immensity of the natural world.
"Agh!" I fling my hands out in frustration. "My garden is such a disaster!" I want to cry. I've tried so hard to grow food, medicine, fiber, and dyes; I've tried to create habitat and places of safety, design ecosystems, and provide food for pollinators and a whole lot of other critters that I don't even know or see; and instead, weeds have taken over everything and it is more than I can possibly deal with in any number of lifetimes. The beds are cloaked in leaves and shrouded with bent over stems and branches; broken tree branches from recent storms lay scattered helter-skelter on the ground; the leaves of squashes have melted into black goo.
I weave my way through the paths, pushing aside crumpled stems that just two months ago vibrated with one last attempt to fling their seeds to become the next generation. It seemed we went from late summer to instant winter, and the plants did not have time to adjust. Overnight, with the coming of the cold and wind, everything changed.
I stop – inhale – look around again. This is not disaster. Rather, it is exactly as it should be. All this debris will shelter things I cannot see and will nourish life in the spring.
This is not the end. It is simply another beginning.
* But the beginning of what? *
That is the question.
Janet and I used to sit and watch the koi fish in her pond and contemplate their universe. It was a calming thing to do on sunny afternoons when she had little energy for much else, and we focused on the beauty of the perfect garden around her, knowing it would all soon change, and indeed, already was – not any less perfect, just a different form of perfection.
As gardeners, being the optimists that we are, Perfection is our holy grail, and we plot, plan, and strategize how to orchestrate nature to match that vision. Our tasks enumerated in to-do lists throughout the year are focused in trying to keep that vision intact.
But what gardens (and life) help us to understand is that it is never about keeping things the same – it is about always evolving.
Stand back and watch the garden take over. Be there to assist; let the magic happen.
If we learn to appreciate what is now – that is, each moment of now as time moves forward – we can watch it unfold before our very eyes. It involves a lot of living and dying, with one wave feeding into the next, and one season folding into another, marked by our concepts of counting time and aging. Ad infinitum. Until we, too, return to the earth.
Hey, Janet. What do we think we are doing here? Do we think we can stop the tides?
I stop.
I am but one species among many here.
And not a very big one at that.
I ask: Does my vision include others? Or am I the egocentric human having dominion over "my" domain?
I try to listen to the Nonhuman Voices that surround me, even in winter.
No, they are not the love songs of spring, calling to the morning and to a mate; nor are they the chorus of frogs or the humming of insects, now silenced in the chill. These are the sounds of survival, of hunkering down, where all energy is devoted to finding food and safe shelter.
Juncos, puffed out to stay warm, chitter in the shrubs. A varied thrush flashes a streak of orange among the debris beneath the old cherry. I see a grayish movement: three mourning doves quietly blend among the sparrows and chickadees flitting about. A cluster of a dozen bushtits cling together on the suet. So many birds! Suddenly – the chatter is interrupted by the honking of trumpeter swans cutting through the cloud cover—seven of them bright white against the pewter sky—all the more loud in contrast. To what safe haven are they headed? Where does everyone go?
I made Janet a crow. We had laughed about it earlier, and she expressed how she would love to make one with me if she were feeling stronger. It was creepy and beautiful and realistic and artistic all at the same time. I hurried to finish it to share it with her. We were running out of time. Sharing creations with each other was something we did, and we encouraged each other to conquer our fears of messing things up and to finish each masterpiece we attempted. And so I brought her my crow on her deathbed, as it were. "Some think the crow is the harbinger of death," I said, "but this is not that." "Oh no, not at all," she replied. "It turned out beautiful." Her voice was soft and weak. "I'm going to leave it here to keep an eye on you when I can't be here," I said. And she held my hand and smiled. "I am going to miss you so much," I said, the tears welling up, and she softly touched my face.
It still did not seem real to me until I watched her, unable to eat, wither into a skeleton of her true self. "Let it go," I told her. "It's not time," she replied.
Sometimes death waits in the shadows until the body simply has nothing left to keep it going.
She was like a bird in a cage – and then death came along and opened the door.
I return to my frozen garden, seemingly dead, but when I look more closely, obviously full of life.
With death, we become even more aware of the preciousness of life in all its forms. Such a gift! How incredible that we can even contemplate such things.
Janet taught me about courage and strength, having faced more sorrow and pain in the past 10 years than many of us face in a lifetime. First there was the cancer, then her husband, love of her life, was killed by a drunk driver. She sorted through the shatters of her life and picked up the pieces that were important.
It's like finding a piece of blue sea glass. "Yes. This one is worth keeping," and we tuck it into our mindful pocket. We let go of the rest.
But the cancer had already returned to consume the ever-more-frail human vessel that held her ever-strong spirit.
What carries on after we are gone? Everything and everyone else. From winter into spring and back into winter and back into spring again.
Sometimes it is not what we "accomplish" that is a legacy – not all of us can profoundly change the world – but we can still try to leave the space we occupied a little better than how we found it. What we leave is a sense of who we are, small acts of kindness, the things that make us laugh and make others laugh with us, the love we share, and the memories that light up against the shadows for years to come.
The Solstice is a beginning of transformation. A turning. The coming of the light. An opportunity.
And so I ask myself: on this precipice of our existence, recognizing that a tipping point can go either way, what am I doing to change the trajectory?
In what may be remembered as the Era of the Apocalypse when everything seems to be imploding, the problems can seem overwhelming. How to quit poisoning our planet seems needlessly complicated.
We are not so different, after all, from the insects, birds, and creatures large and small, seen and unseen. We all need food, water, and shelter. Seemingly simple things, but for some, so hard to find.
Stop. Listen to the Nonhuman Voices. What are they telling us?
Perhaps we, alone, are not able to save the world – yet with the assistance of other creatures, perhaps, indeed, we can save this planet. We are in this together.
Stand back. Stand by to assist. Let the Garden take over.
And may your Solstice be full of light.