Alternate Title: Garden Visions and Realities: Creating a Practical Seed Order – or not.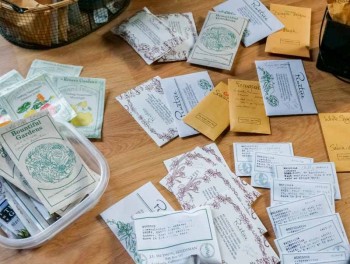 I originally wrote this post shortly after Groundhog Day, when we were just praying for a ray of sunshine and a shadow – and here we are now caught in the middle of March Madness, aka the Ides of March, which is called that for good reason. Winds have been howling at 65 mph (I kid you not) and the rain hammers us in torrents. This is how winter quickly melts into spring.
The pre-spring storms give us a bit of time to flip through all the new garden catalogs that have arrived since the beginning of the new year. It is, indeed, the perfect time to create this year's garden vision and a concrete plan to make it happen, if you have not done so already.
So – tell me – have you placed your seed order yet?