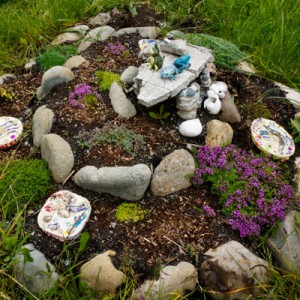 This page is the portal to my journey in earning a Permaculture Design Certificate.
Some people think I am insane to take this on at over the age of 60 – but I think it is in such close alignment with what I already think and do, it is a real pleasure.
My project is on using our own backyard for a test site for building backyard diversity, with a particular focus on creating habitat supportive of honeybees and other pollinators. Essentially, it is converting a conventional backyard garden to a pollinator sanctuary that also provides for many of our own needs.
The project components are as follows:
The Design Process – a cool graphic on how we pull this together – in our backyards, in our communities, and on the planet

Surprises; Challenges; Lessons Learned
Perspectives: How we tested our solutions; our feedback loops; self regulation and accepting feedback; what we learned from the experience; hindsights – what worked – or not, and what we would change; and lastly, or rather, the new beginning: our path forward.

The Grand Tour – A map and description of the gardens, a table of what blooms when, and the beginnings of a photo gallery.  (These pages are under construction. Definitely a work forever in progress!)


---
"Permaculture: A Designers' Manual
" by Bill Mollison: Written in 1988, this is THE definitive manual on permaculture, a design system that works with, rather than against, nature to create sustainable ecosystems that support all manner of life. It is 559 pages jam-packed with information and is the primary textbook for the Permaculture Design Course. The following are chapters:
Introduction
Concepts and Themes in Design
Methods of Design
Pattern of Understanding
Climatic Factors
Trees and Their Energy Transactions
Water
Soils
Earthworking and Earth Resources
The Humid Tropics
Dryland Strategies
Humid Cool to Cold Climates
Aquaculture
The Strategies of an Alternative Global Nation
My overall thoughts: A lot of the PDM at first did not appear relevant to me (for example, humid tropics and deserts), but in each chapter, I found ways to apply the basic concepts to my own situation. There is so much detail in this book – it is, indeed, a manual, one that cannot be digested in one sitting (in fact, it took me 10 months to complete it), but one that I am sure I will refer to time and time again. Yes, Mr. Mollison does a certain amount of ranting on the establishment and the follies of any society that values personal greed over nature; it is his book after all – he can say what he wants (and I happen to agree with him).
Completing this volume did several things for me, other than give me a feeling of accomplishment: 1) it greatly widened my appreciation for the depth and breadth of permaculture and increased my understanding of how everything is connected on many different levels; 2) it made me realize I really just want to spend more time in my garden; I am not much of a social activist, but I am glad there are those that are; 3) it made me feel humbled in the presence of someone who could pull together such a huge amount of information.
Bill Mollison set out to change the world, and I think in many ways, he has been successful in creating a movement of change that could very well save our species. Of course, it is up to us to carry it forward.
I encourage anyone who is serious about permaculture to read this life-changing book. I will be taking time to reflect on and reread much of the PDM, along with other books on permaculture. And in the meantime, I will go back out in my backyard and tend to our bees, create interconnected habitats, reduce our footprint in whatever ways I can, conserve our resources, minimize our waste, share our bumper crops, appreciate what we have, live simply, and be a part of that change. I guess by default I am a social activist after all.
---
A note of gratitude: Although I am the one applying for this Permaculture Design Certificate, I am uncomfortable using the personal pronoun "I" in my write-ups. I most certainly could not have done this project without the encouragement and help of my husband and family. Thank you, everyone, for your loving support.